Q'ero Mystics Nation retreat in High Andes
(September 1 - 5, 2018)

​Machu Picchu & Sacred Sites
(September 5 - 9, 2018)

Sacred Valley Retreat
(September 10 - 20, 2018)
​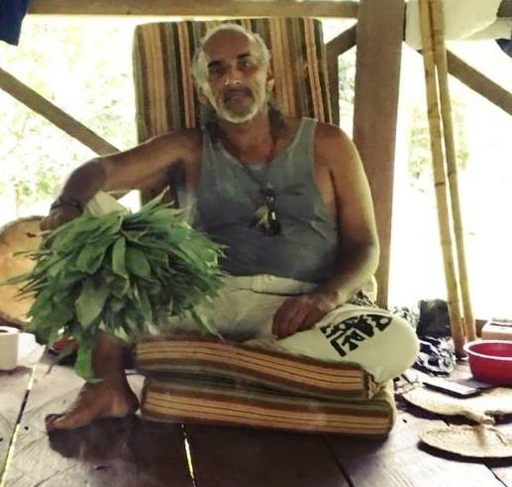 I would like to invite you for this wonderful opportunity to experience healing and awakening with shaman and Inca ancestor - Don Gino Chaka Runa. There will be three parts of this journey:

1. Q'ero Mystics of Peru - 4 days visit in High Andes, learning about their mystical sacred shamanic ways of life and much more
​
2. Machu Picchu and Sacred Sites tour - 4 days

​3. Traditional amazonian 10-day Dieta with 5 ceremonies with Madre Ayahuasca and daily drinking of medicinal plants for cleanse, detox will take place in the Sacred Valley of Incas. Heightened by the energies of this sacred place this will be transformational for many of you.
Ayahuasca is a teacher plant — it teaches us how to open up our hearts and live from that open place. It's all about healing ourselves, healing our inner landscape, cleansing it and making room for the new and unknown.
Graham Hancock, best-seller author
and also personal friend of Don Gino describes his Ayahuasca experience: "It came home to me in a real and immediate way that each one of us here on earth, not only the members of the immediate group surrounding me in the Ayahuasca session, but every one of the billions of my fellow humans going through this incarnation in this time are bright and luminous individual flames of light — each with his or her own special gifts and creativity and imagination, each with his or her own strengths and weaknesses — and every one of us faces challenges and difficulties, and ordeals and pain and is confronted daily by defining choices, some small, some momentous, that write the pages of the stories of our lives. And the only right response is gratitude, gratitude, gratitude to the universe for working the high magic that has made it possible for us to travel the path of human experience, and to learn and grow and develop in the process, and to practice love."
There will be many more activities during our 10-days that will include a lot of learning, support, experiencing new and leaving the old and unnecessary behind.